Heidenhain Home Page

HEIDENHAIN CORPORATION is the wholly-owned U.S.A. subsidiary of the German company Dr. Johannes Heidenhain GmbH. HEIDENHAIN CORPORATION is located in Schaumburg, Illinois and employs over 90 people. Besides the sales, service, and corporate responsibilities handled in Schaumburg, the manufacture and assembly of over 20,000 linear scales and rotary encoders takes place at the facility. In addition, training for our distributors and customers is conducted on a continual basis at the Schaumburg office.

Every industry has one company that defines it and in measurement feedback that one company is HEIDENHAIN.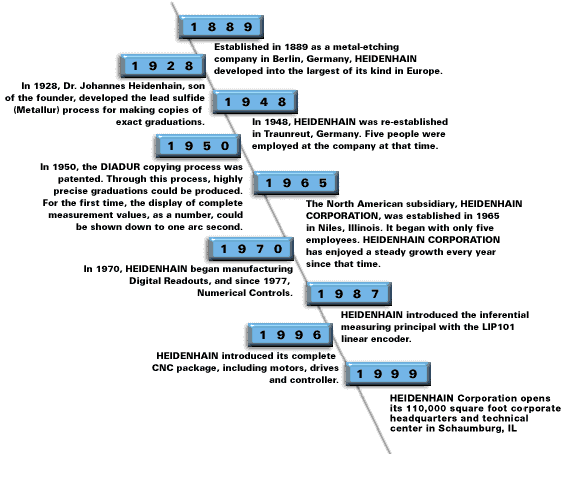 Click onto those little dots down there for a good laugh